Isn't baseball a funny game? Numbers. Dates. Situations. Stats. Maybe even serendipity? In June of 2011, I had the pleasure of doing a book signing and presentation at Boston's beautiful Fenway Park as part of the Great Fenway Writers Series. Such an honor. Among the guests on my behalf,  former teammates Adrian Gonzalez and Dave Roberts. Both are in the book, having been featured on my television show in San Diego. That season, Adrian was with the Red Sox and Dave was coaching with the Padres. The two signed nearly 100 books that were included in the price of admission.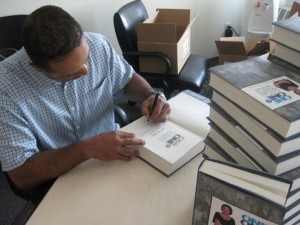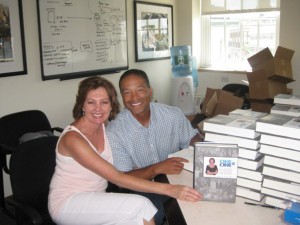 Four years later, the two San Diegans are back on the same team, this time with Dave taking the helm of the Los Angeles Dodgers. Congratulations to him, indeed. Adrian and Dave are two of my favorite people and interview subjects, so 13 of the remaining signed books have been safely stored in a box at my home.  I have wondered what I would do with them. I will keep a few, and offer 10 at the book's retail price of $27; not profiting from their autographs, just creating an opportunity for any collectors interested in this serendipitous full circle. Plus, I hope the new owners of the book will like it! Visit my website or email me at hello@JaneMitchellOneOnOne.com to make arrangements, as these are not listed on "the store" page.
There are more unsigned books available. I hope some Dodgers fans might want copies to get to know these two fine baseball men — their back stories and core values that have taken them to the top of the game. (Padres fans, I know it's hard, but share with any Dodgers fans, if you can! )
Thank you.
Jane